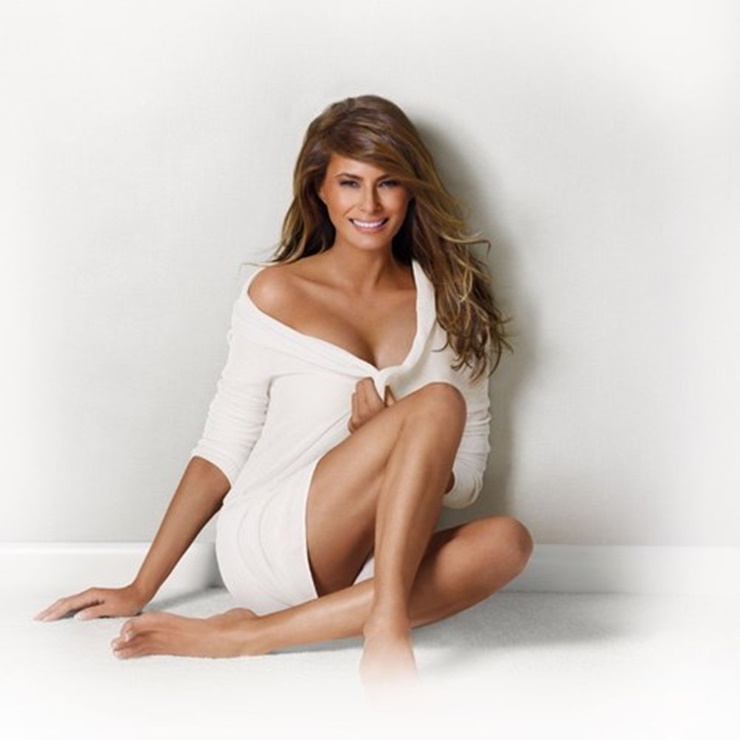 Many Republicans are angry over a hit piece about Melania Trump‬, ‪Donald Trump‬‬'s third wife, that was recently published in the New York Times.
The article focused on Mrs. Trump's roots and reminded the world that she posed naked when she was a model. The story was accompanied by a photo of Trump's wife in a bikini bottom.
On Friday night, Megyn Kelly, who had been feuding with Mr. Trump, surprised many by defending his wife during a segment on her Fox News Channel's show, The Kelly File. The real estate mogul thanked Kelly for her support in a tweet that read:
Thank you @megynkelly for the nice things you said about Melania. You will like her, great heart and smart – always wanting to help people!

— Donald J. Trump (@realDonaldTrump) October 3, 2015
The article is making some people angry and has others laughing for the countless errors it contained.
Honestly, somebody should just buy this NYT reporter a drink. Am sure he needs it. pic.twitter.com/y5nXE4ULRg

— Annie Linskey (@AnnieLinskey) October 1, 2015
Conversations