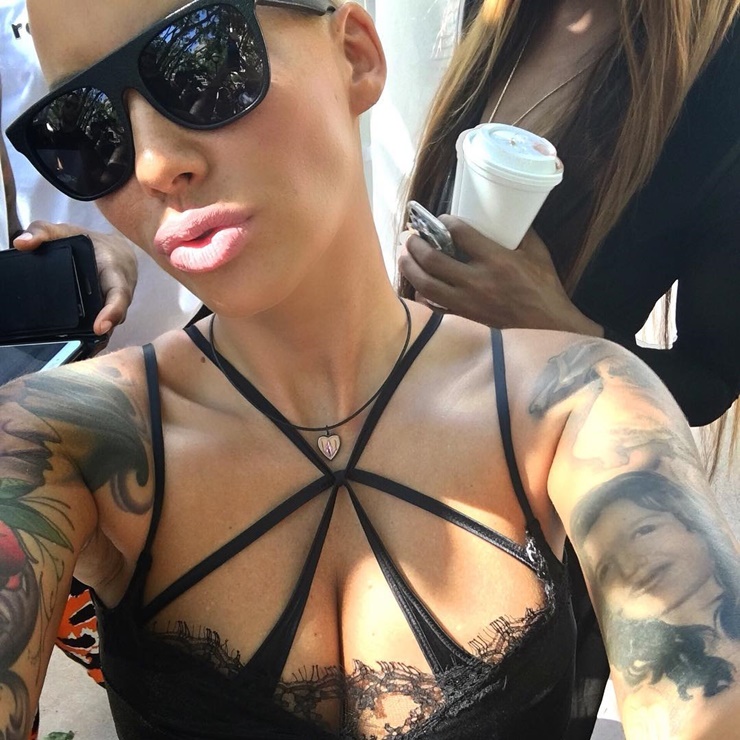 Amber Rose's SlutWalk was attended by few hundred women and few men. The event, which took place on Saturday, October 3 at Pershing Square in California, had many women wearing very revealing clothes, while others opted for outrageous costumes.
The protesters carried signs that read: "My Clothes Are Not My Consent," "Just because I'm a SEXUAL BEING doesn't mean I want to have sex with YOU" and "The Way I Dress Does Not Mean Yes."
Talking at the gathering, a very emotional Rose explained the reason for the SlutWalk by saying:
"I've decided to have this Slut Walk for women who have been through sh*t. Even though I am up here crying I want to be the strong person you all look up to and do apologize for all guys."
It appears that Amber Rose was really hurt by her ex-boyfriend, Kanye West, (now married to Kim Kardashian), who said he had to take 30 showers after being in a relationship with her – prompting her to start the movement.
Conversations