Just five months after welcoming her son, Saint West, Kim Kardashian had a pregnancy scare. Via social media, Mrs. Kanye West shared a picture of a pregnancy test that revealed that she was not with child and told her millions of fans that she had a panic attack.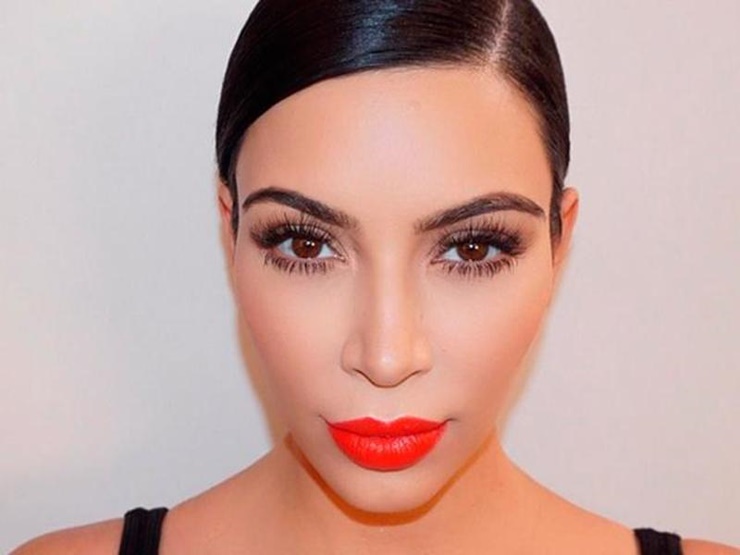 While on a plane, Kim Kardashian had a pregnancy scare, which prompted her to take at least three pregnancy tests. It has been five short months since the reality star and her rapper husband, Kanye West, welcomed their second child, a baby boy named Saint West.
Kim K. documented the difficulties of conceiving the baby on Keeping Up With The Kardashians, which is why it was very surprising when she took to social media to reveal that she might be expecting her third child.
On Thursday night, while on board a plane from the Cannes Film Festival in France back to California, the model shared a handful of pictures and a Snapchat video explaining that she was in the midst of a panic attack. Kardashian, who once thought she was infertile, was apparently late, and her body was giving her several signs that indicated she might be pregnant. She explained:
"I'm legit in the airplane bathroom about to take a pregnancy test because I'm having a little bit of a scare.So, no big deal."
She went on to share three photos – one showed three pregnancy test boxes, another of herself getting undress to take the tests in a bathroom, and the third one was the actual test result that read "Not Pregnant." North West's mother had her heart set on two children, but her husband is hoping for a third one.
Talking to her sister, Khloé Kardashian, on the Kocktails with Khloe series finale, she confessed:
"I said, 'No way,'. I was so set on my two kids and how happy I was with my life the way that it is, but Kanye has been mentioning it every single day lately for the last 10 days."
While Kim is not pregnant, there is a little Kardashian on the way. Her brother, Rob Kardashian, and fiancée, Blac Chyna, recently revealed that they will be welcoming their first child later this year. While at the Cannes Film Festival on Tuesday, Kim, who has had her share of feuds with Chyna, said she is happy for the couple. She confessed:
"It's so exciting! It's a really exciting time for him. We give [Rob] advice and it's just been a really fun time. I'm really happy for them."
Was Kim's pregnancy scare a publicity stunt?
Conversations