Maybe it is out of boredom, or it is out jealousy, but Kris Jenner wants to change her name to Kris Kardashian. The mother of six told Khloé that she has been thinking about the move because she is the original K. Kardashian.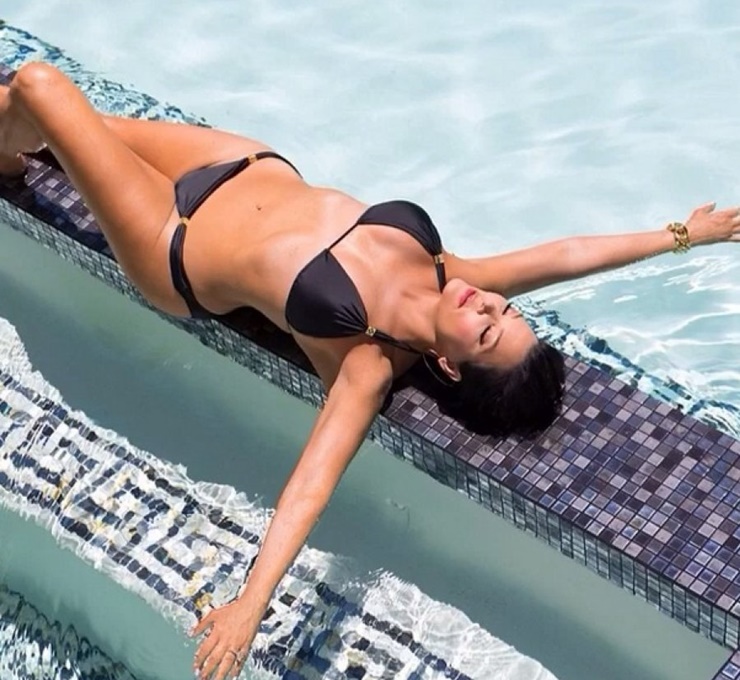 Just when you thought there wouldn't be another K. Kardashian, Kris Jenner breaks the news, and it is probable that she is going back to being a Kardashian.
E! was generous enough to air a series of deleted scenes from Keeping Up With The Kardashians last week. The episode featured a very silly conversation between Jenner and daughter, Khloé Kardashian, who appeared bored out of her mind.
As the pair was sharing a ride, Jenner confessed to Khloé, who was hooked to her phone, that she still uses her previous last name when she calls certain places.
The 60-year-old, who was born Kristen Mary Houghton, married Bruce Jenner (now known as Caitlyn Jenner after her transition to a woman, and took the name of Jenner) after her first husband, lawyer Robert Kardashian in 1991 and they divorced in 2015. About four weeks after her divorce from Kardashian, Jenner married her second spouse, the retired Olympian.
The family matriarch revealed to the host of Revenge Body with Khloé Kardashian that the Kardashian name helps her get reservations at restaurants. The momager said:
"… when I call my favorite Mexican restaurant, Casa Vega. I call the manager usually, and I say, 'Hey! It's Kris Kardashian."
Khloé was quick to point out:
"Your name isn't Kris Kardashian."
Jenner responded by:
"I'm going to change my name back to Kardashian."
However, Khloé asked:
"Why? You haven't been that in over 24 years."
Jenner boldly stated:
"I was that before you were that. I was the original Kardashian."
Khloé replied:
"I don't care if you were that. That's bizarre. Why don't you go back to your maiden name?"
However, Jenner said her maiden name Houghton just does not sound right. Khloé pointed to the following fact:
"Keep Kris Jenner. Don't you think that's insulting to your two daughters?"
Jenner then sniped back:
"If Bruce can change his name to Caitlyn, I think I'm good."
What do you think of the possible Kris Jenner name change?

Conversations