Bill O'Reilly is allegedly planning to sue his ex-wife, Maureen McPhilmy, for $10 million for cheating on him. In court papers, O'Reilly claimed that McPhilmy misled him and used their money to finance her affair with Jeffrey Gross, a detective for the Nassau County Police Department, whom she eventually married.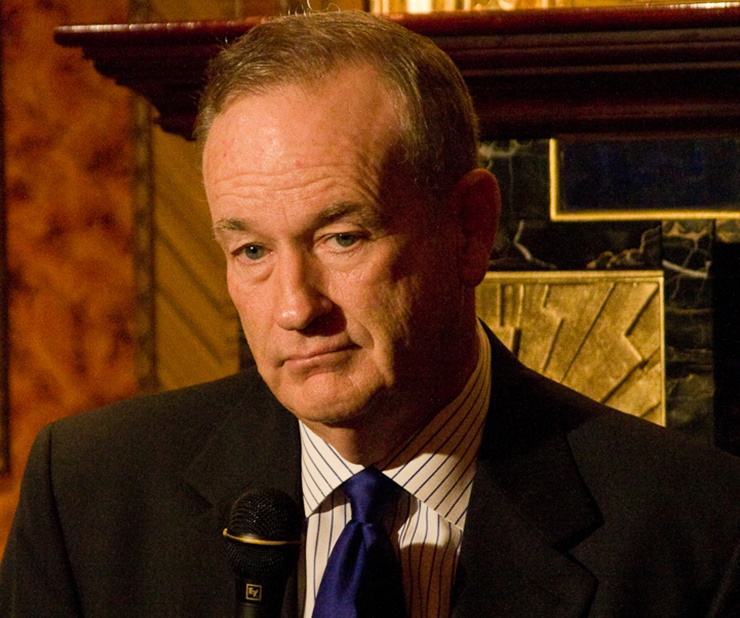 Believe it or not, television host Bill O'Reilly wants to sue his ex-wife because she cheated on him.
This week, O'Reilly earned himself the pinhead title after news leaked that he and his lawyers have prepared documents to file a $10 million lawsuit against Maureen McPhilmy. According to the court papers obtained by the media, it was revealed that his former spouse misled the conservative commentator in their separation agreement "to finance an existing extra-marital relationship."
McPhilmy is now married to Jeffrey Gross, a detective for the Nassau County Police Department on Long Island. Moreover, according to the author of Kennedy's Last Days: The Assassination That Defined a Generation, the couple started dating in 2010 before him and McPhilmy finalized their divorce in 2011.
The pair was married for 14 years and have two children together – daughter, Madeline (born 1998), and a son, Spencer (born 2003).
Upon discovering that his estranged wife had moved on with another man, the syndicated columnist decided to strike back by getting the police department to launch an internal investigation of Gross.
The former couple has been involved in a bitter custody battle over their two children. McPhilmy was granted full residential custody in March after O'Reilly was accused of assaulting her in front of one child. O'Reilly said in a statement last year:
"All allegations against me in these circumstances are 100% false. I am going to respect the court-mandated confidentiality put in place to protect my children and will not comment any further."
Another filing revealed that O'Reilly's attorneys have requested that all future filings related to this suit be kept private.
Conversations