Amber Heard and Johnny Depp are getting a divorce after 15 months of marriage. According to court documents filed by Heard, she is seeking spousal support from Depp, and there was no prenup signed before the wedding.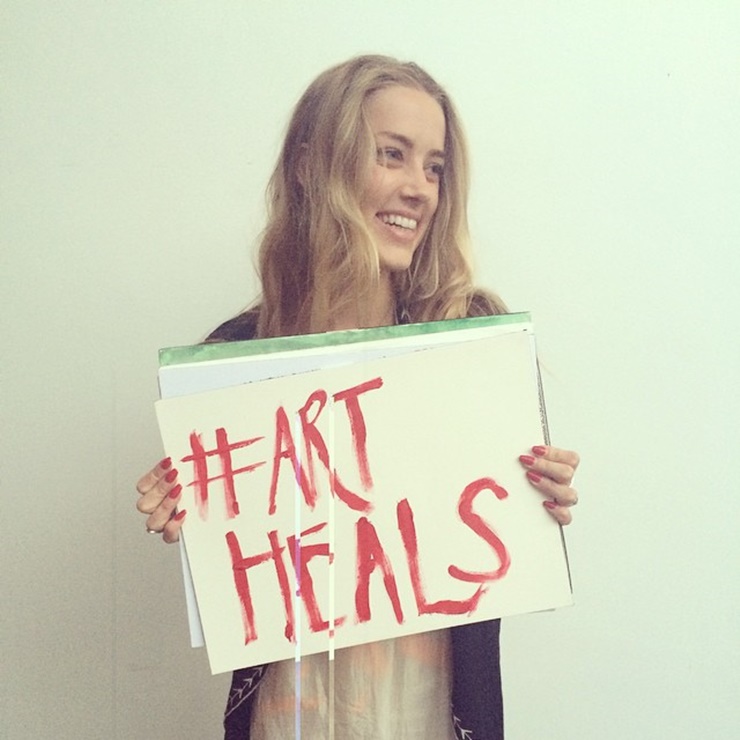 After just 15 months of getting married on a private island, Amber Heard and Johnny Depp are getting a divorce.
On Wednesday, TMZ broke the news that Heard was the one, who filed for divorce from Depp, citing irreconcilable differences. The real reason for the split was not given. According to the court papers, Heard listed their date of separation as May 22.
In the documents, the actress asked Depp for spousal for it is claimed that he has a net worth of $400 million. However, he has refused. Instead, he hired Hollywood powerhouse lawyer Laura Wasser to defend him. Heard also stated that they did not sign a prenup before saying "I do" in February 2015.
The former lovers met as they were working on The Rum Diary in 2011, they dated for about two years, got engaged during the 2013 Christmas holiday and married in a private Los Angeles ceremony in February 2015 in front of a handful of loved ones. Days after, they celebrated with a slightly larger ceremony on Depp's private island in the Bahamas.
Depp met Heard after splitting from his partner of 14 years, French singer-model and actress Vanessa Paradis, with whom he has one daughter, Lily-Rose, and one son, Jack. For those wondering what went wrong, an insider had the following to say about the pair's supposed rocky romance:
"Because of their strong personalities they do not always see eye to eye. They are both stubborn and overly dramatic, which doesn't help when they disagree. The striking stars were hot and heavy, but even that undeniable chemistry served to aid and abet the drama because it would end up clouding their judgment."
Another source shared:
"Depp and Heard had an extremely bitter relationship because of a feud between the actor's family and his wife. Depp's two teenage children, two sisters and his mother 'hated' Heard and would openly discuss it between themselves. His mother, Betty Sue, also believed the actress treated him like c**p and was using her son for his money and to further her own career. The relations deteriorated after Depp movedhis mom in the Los Angeles compound he shared with Heard."
It has been confirmed that Depp's mother passed away over the weekend at the age of 82 after battling a long illness. News of the divorce follows the couple's bizarre legal battle with Australia's Minister of Agriculture, which began after Heard failed to declare the couple's two dogs at customs upon entering the country. To avoid being charged, the duo released a strange video apologizing for their actions.
What do you think of Amber Heard and Johnny Depp's divorce?
Conversations