Taylor Swift and Calvin Harris have ended their romance after 15 months. According to several sources, Harris is the one, who told Swift it was over upon realizing that the relationship had run its course.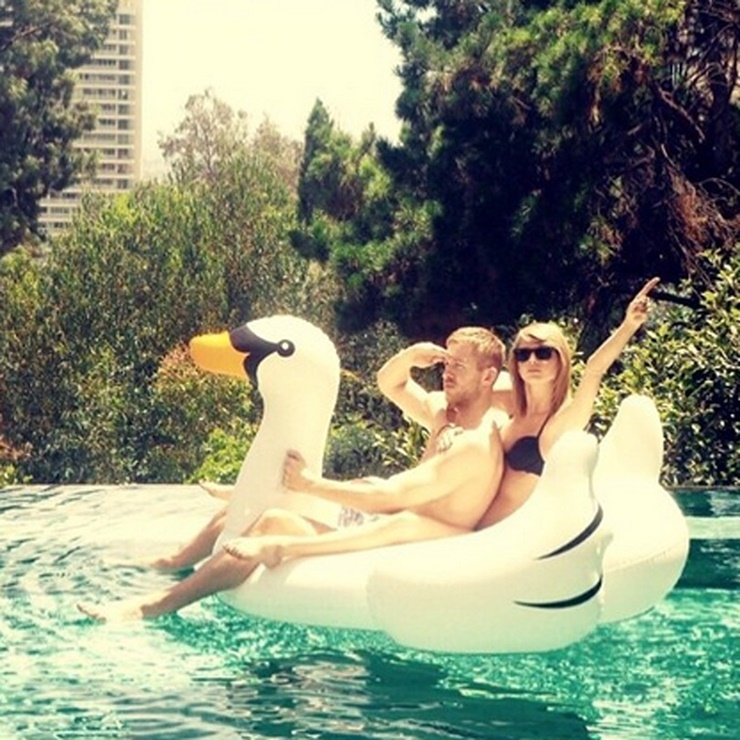 The world is shocked to learn that instead of announcing their engagement – Taylor Swift and Calvin Harris have split up. The former lovers' romance lasted about 15 months.
According to so-called insiders, the 32-year-old Scottish EDM DJ, whose real name is Adam Wiles is the one, who took the initiative to call it quits. There was no cheating or fighting involved, the romance apparently ran its course.
The source claimed that while Mr. Wiles was grateful that Swift stood by him after his recent car accident in Los Angeles, he had already known it was over. The person, who sold the story to the media, explained that the duo had become friends instead of lovers because of their grueling work schedules. The source said:
"They were just not very compatible in different areas in their relationship. The touring and traveling didn't help. It seemed like they were more friends than lovers."
The breakup reportedly happened last week. The spy added:
"It was all done in a very mature fashion. Taylor is pretty upset but they are still in communication. It just wasn't working anymore."
The 1989 hitmaker is said to be saddened by the split, and many expect her to write countless tracks about Harris as she has done in the past with her other exes. The close pal confessed:
"Taylor is doing OK now but she was upset."
The pair first stepped out together in April 2015 after meeting at the Brit Awards that same year. They recently celebrated their one-year anniversary with a tropical getaway where they shared few pictures of themselves kissing on a sandy beach.
For the Christmas holiday, the couple spent time with Swift's parents and her younger brother, Austin, in Vail, Colorado.
About a year ago, the duo celebrated the Fourth of July on a beautiful beach where she was pictured enjoying a piggyback ride from her boyfriend. The question on everybody's lips is, whom will she date next?
Conversations