Alicia Keys has started a #nomakeup movement that is catching with millions of women. Mrs. Keys has debuted a series of empowering pictures where she is seen makeup-free, and she has penned a very strongly worded essay explaining that she feels beautiful and free, and others should join her.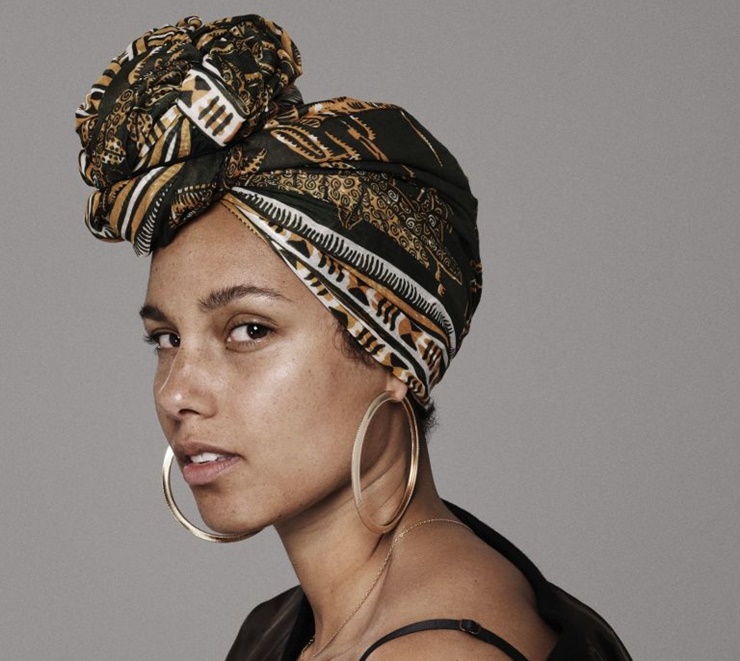 For several weeks now, a makeup-free Alicia Keys has been spotted all over New York, she also gave few performances to much of our surprise she was au natural.
Over the weekend, in a lengthy piece that was posted on Lenny, entitled "Alicia Keys: Time to Uncover, the "Brand New Me," she began by explaining that when she launched her career, she was told to change her image because she was too much of a tomboy. She wrote in Lena Dunham's newsletter:
"Alicia says that she was seen as masculine and too tough when she first started out in the industry and has been conforming to the public's standards ever since. But shooting her new album cover was the definitive moment that made her feel empowered enough to accept herself, flaws and all."
She went on to share that it was exhausting trying to be perfect all the time. She shared:
"But that kind of chameleon-work proved to be exhausting, and damaging. She reminisced, "Every time I left the house, I would be worried if I didn't put on makeup: What if someone wanted a picture?? What if they POSTED it??? These were the insecure, superficial, but honest thoughts I was thinking."
Keys went on to add that while she was preparing the release of her new album, she made some life-changing decisions. She explained:
"Before I started my new album, I wrote a list of all the things that I was sick of. And one was how much women are brainwashed into feeling like we have to be skinny, or sexy, or desirable, or perfect. One of the many things I was tired of was the constant judgment of women…All of it is so frustrating and so freakin' impossible."
Her decision led to a raw and honest photo shoot for her new album with photographer Paola Kudacki where she wore no makeup and a sweatshirt. Keys admitted that while she is not the first celebrity to pose bare-faced, she is hoping that her choice will resonate with her fans. She concluded by:
"I hope to God it's a revolution. 'Cause I don't want to cover up anymore. Not my face, not my mind, not my soul, not my thoughts, not my dreams, not my struggles, not my emotional growth. Nothing."
Millions of women are applauding Keys.
Conversations