Maisie Williams takes on the Daily Mail in an epic way, and the Internet loves her for it. The British media outlet did a post criticizing Miss Williams for a sheer dress she wore at a charity event, and she took to social media to slam the Daily Mail and change the title of the sexist article.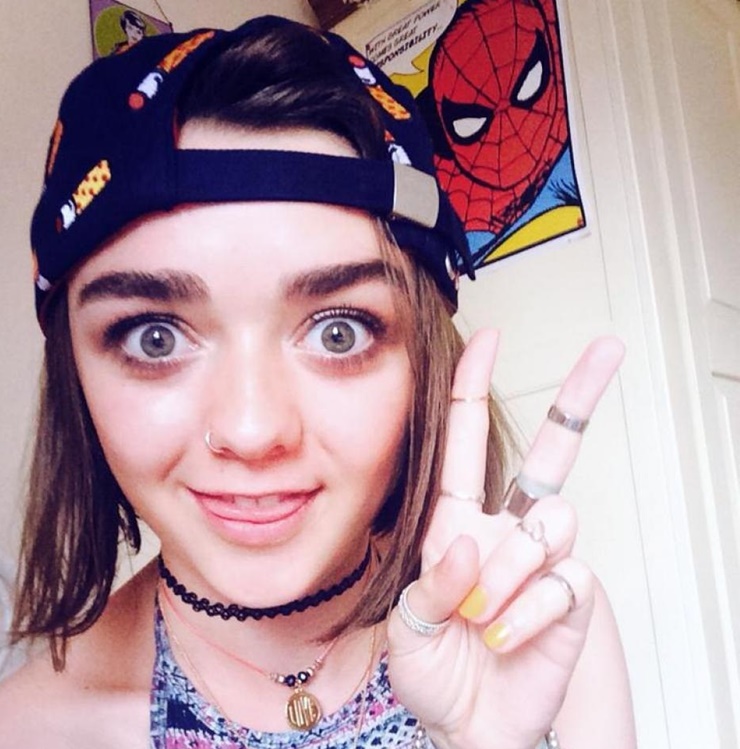 Maisie Williams bashes the Daily Mail for a sexist post, and the Game of Thrones star is being praised for her move.
On Saturday, many stars came out to shine at the NSPCC Summer Masquerade Ball for the National Society for the Prevention of Cruelty to Children or NSPCC in Bath, England. Williams, famous for her role as Arya Stark in Game Of Thrones, appeared at the charity event in an elegant white dress, which featured lace and ruffles. English publication Daily Mail wrote a piece on the star and titled it:
"Unveiled: Game of Thrones' Maisie Williams goes braless in sheer lace dress and quirky headpiece at charity masquerade ball."
Not happy with the article, the 19-year-old actress rapidly took to social media to defend her red carpet look and to call the Daily Mail sexist and unprofessional. Here is her alternative title:
"Alternative Game of Thrones actor, Maisie Williams, helps raise thousands at a Summer Masquerade Ball for"
Like her character Stark, Williams is feisty and is a fighter. Despite her acting career, she is not too busy for things like raising money for charity – she has given thousands of dollars to organizations searching for a cure for cancer. Miss Williams is an ambassador for the #likeagirl campaign and a few months ago; she delivered a powerful speech in New York where she said, in part:
"The world is desperate for leaders, male and female. It's not about gender, it's about purpose. You have a responsibility, an opportunity to share your gifts with the world. People want what you've got. Believe it. The Like a Girl movement has done so much to elevate the conversation. Girls we have to stick together, please support each other. And when you do feel lost and alone, remember: stay in your lane. Never mind what they're doing and just look at what you're doing and what you've done. Be proud. Stay focused. You're allowed to be the most important person in your story. Fan your fire, move from your core, and be quick on your feet. Sharp in your mind, gentle in your heart. Be authentic. If you can do all that? Well then get ready for greatness. Chin up, chest out. You are unstoppable. Like a girl."
What do you think of Maisie William's Daily Mail feud?
Alternative
Game of Thrones actor, Maisie Williams, helps raise thousands at a Summer Masquerade Ball for @NSPCC ????☕️ pic.twitter.com/tsDgOJTTcy

— Maisie Williams (@Maisie_Williams) June 6, 2016
Conversations