Amber Heard and Tasya Van Ree had a very explosive relationship, which led to the actress' arrest. Heard, who recently filed a restraining order against estranged husband Johnny Depp for assaulting her, was arrested for domestic violence in 2011 after an altercation with her former girlfriend.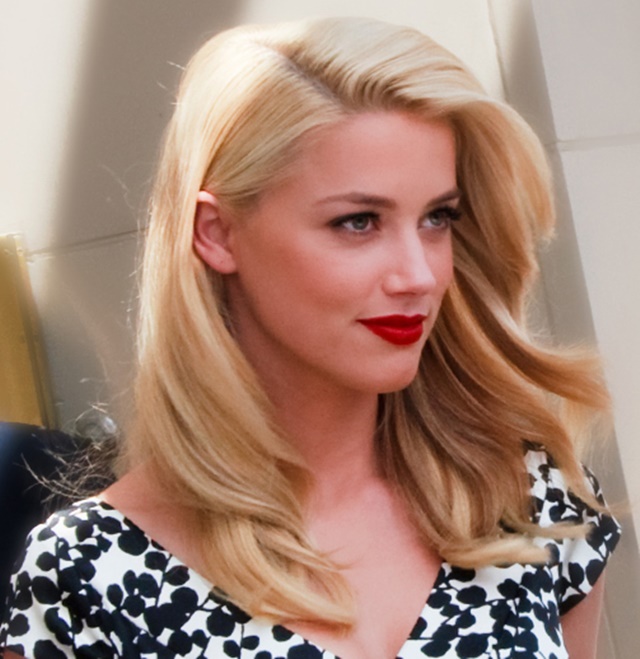 Amber Heard and Tasya Van Ree are making headlines for an incident that occurred in 2011. Earlier this month, news broke that not only had Heard filed for divorce from Johnny Depp, she has also requested a restraining order against him. The reason?
According to court documents, Heard claimed that Depp was violent and threw his iPhone at her. Photos of Heard with bruises that she said were caused by Depp, later surfaced online soon after the divorce papers were filed. Her lawyer stated:
"Depp has hit and kicked Heard on numerous occasions, has thrown objects at her, at one point suffocated her to the point where she feared for her life."
Believe it or not, The Danish Girl actress, who is claiming she was a victim of domestic abuse, was arrested and charged with misdemeanor domestic violence after allegedly fighting with her then-girlfriend.
According to the police, the then-couple got into a heated argument on September 14, 2009 at Seattle-Tacoma International Airport, which led to Heard apparently pulling Van Ree's arm. Heard was arrested and booked for misdemeanor domestic violence.
The following day, she appeared in court where the prosecutor declined to take the case further but warned her that she could reconsider and refile within the two-year statute of limitation period. In related Heard news, her best friend, iO Tillett Wright, is speaking out in her defense over stories alleging she had no bruises on her body.
In a series of tweets, Wright slammed TMZ for saying that the doorman saw no bruises after an attack. He tweeted:
I was on the fucking phone when he hit her. I HEARD HER SCREAM. I will testify. Here and in court. Under oath. WHAT ELSE DOES A WOMAN NEED?

— iO Tillett Wright (@iOlovesyou) June 7, 2016
This culture of victim blaming makes me sick. I'm a witness. I'm here. I'm standing up. I can't take any more of this witch hunt.

— iO Tillett Wright (@iOlovesyou) June 6, 2016
But no…a neighbor asked a doorman and talked to TMZ and THAT is headline news and serves as "evidence"?! Dear neighbor – SHAME ON YOU.

— iO Tillett Wright (@iOlovesyou) June 6, 2016
How much evidence does a woman need to present?! She has photos, texts, witnesses, and filed a restraining order.

— iO Tillett Wright (@iOlovesyou) June 6, 2016
BULLSHIT. I've had enough. I saw the bruises. Many times. And the fat lip. And the cut head. ???????????? https://t.co/yIXrvAYuLp

— iO Tillett Wright (@iOlovesyou) June 6, 2016
Who do you think is telling the truth?
Conversations