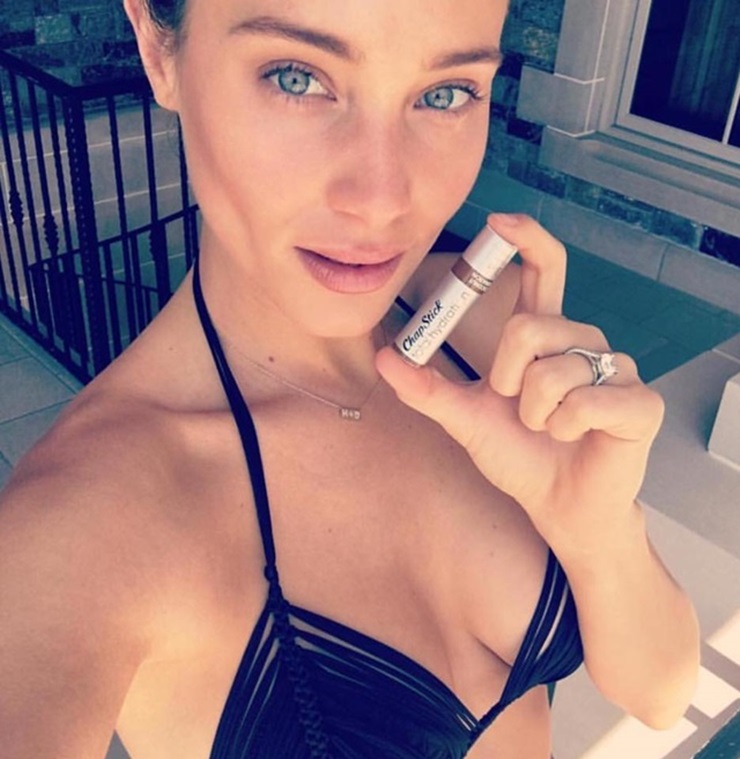 The wedding pictures of Derek Jeter and Hannah Davis have surfaced, and they are stunning. After about four years of dating, Jeter and Davis got married in a garden ceremony on Saturday at the Meadowood Napa Valley Resort in St. Helena, California.
It is reported that only 100 close friends and family members attended the very private event. The list of attendees included the bride and groom's parents and close pals like Jorge Posada, Andruw Jones, and Tino Martinez.
It has been confirmed that the Sports Illustrated swimsuit model wore not one, but two custom Vera Wang Bride dresses. The beauty queen opted for a mermaid gown with a sweetheart neckline to walk down the aisle and selected a Vera Wang V-neck dress for the reception.
Jeter, 42, and 26-year-old Davis got engaged last year with a rumored multi-million dollar ring after asking her parents for their blessing. Jeter, who conquered a very long list of Hollywood beauties, started dating Davis sometime in 2012.
A few months ago, Davis was asked what attracted her to the former New York Yankees shortstop, and she replied by saying:
"Trying to impress you with material things? I think that's lame. I wanted someone whose family is a big, important part of their life."
Davis added:
"I feel like I have to share every other part of my life. It's that one part that's a little bit of a mystery to people, but that's the way we want it. The only way to protect it is not to talk about it."
It is believed that the pair will start working on a family, Jeter, who retired from baseball, said he is eager to have children.
Conversations