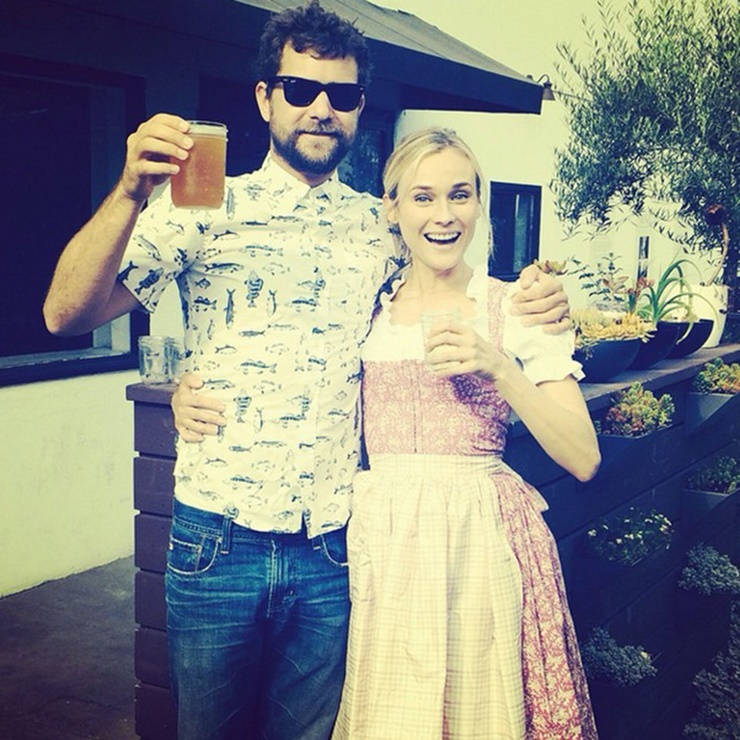 Joshua Jackson and Diane Kruger have said adieu to each other. In a brief statement issued by the couple, it was revealed that after ten years of dating, they have decided to part ways. The statement read:
"Diane Kruger and Josh Jackson have decided to separate and remain friends."
The pair started dating in 2006, a little time after Kruger divorced Guillaume Canet, (they were married for five years), and according to the Dawson's Creek star, their first date was a total disaster. The Affair actor said:
"Our first date was a miserable one. I took her to an Italian restaurant, and there was some flower that was blooming. She was allergic to it so she sniffled and sneezed the entire time. And when I get nervous, you might have noticed I talk a lot. So I just chewed her ear off for an hour and a half. It was amazing. I'm surprised she ever called back."
During their ten years together, the couple went through some difficult times and attempted therapy to work them out. The 37-year-old told Marie Claire magazine a few months ago:
"All relationships are hard. It doesn't matter what job you have, or how famous or miserable or poor you are. It's about commitment. I'm grateful that I met a person who feels the same about me, but also about our relationship. But therapy helps too."
The last time the former lovers were seen together was in February 2016, when they attended a play in New York. In December, it was claimed that Kruger was apparently caught making out with Norman Reedus, the star of The Walking Dead.
Another rumor flying around is Jackson and actress Crystal Reed are dating. The pair was seen together last month in Los Angeles grabbing a coffee.
Conversations