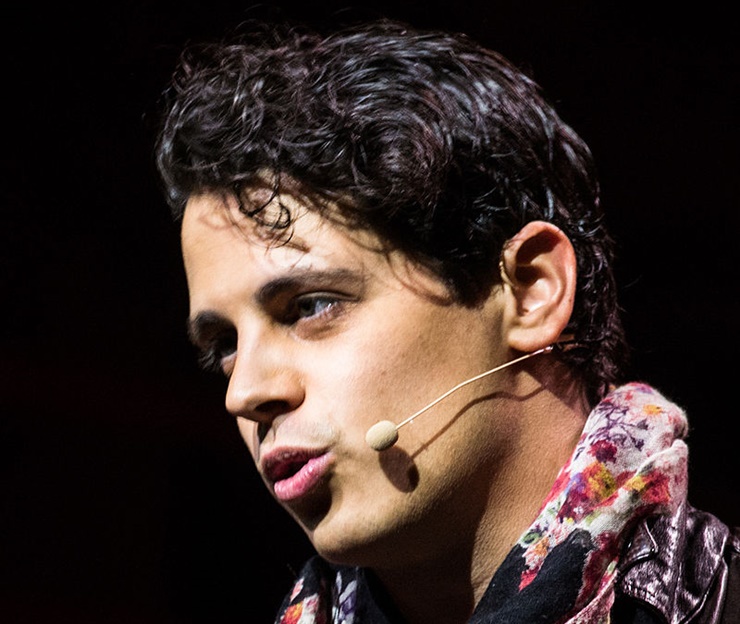 Milo Yiannopoulos' Twitter ban might make him an even bigger star. So, who is Yiannopoulos to start with?
Mr. Yiannopoulos is a gay conservative reporter, who works for Breitbart, and is one of the biggest and most racist Internet trolls alive – and he has an impressive following – and yes, his is a huge Donald Trump supporter.
Yiannopoulos, 32, is in the news after Twitter took the decision to ban him from the social media network because he insulted and created fake sexist, racist, anti-gay tweets, and attributed them to Ghostbusters actress Leslie Jones.
The series of tweets sent out by the British provocateur have been deleted. Twitter said in a statement:
"People should be able to express diverse opinions and beliefs on Twitter. But no one deserves to be subjected to targeted abuse online."
The decision to ban the controversial figure, who goes by the name Nero, came after Jones announced that she had enough and left Twitter for good. She said before leaving:
I leave Twitter tonight with tears and a very sad heart.All this cause I did a movie.You can hate the movie but the shit I got today…wrong

— Leslie Jones (@Lesdoggg) July 19, 2016
Please help me find this fake Acct posting the most awful shit in my name. Help! pic.twitter.com/lp4RzVLb6f

— Leslie Jones (@Lesdoggg) July 19, 2016
I feel like I'm in a personal hell. I didn't do anything to deserve this. It's just too much. It shouldn't be like this. So hurt right now.

— Leslie Jones (@Lesdoggg) July 19, 2016
This is not the first time that Mr. Yiannopoulos was removed from Twitter. He was briefly expelled from the site following the killing of 49 innocent people in Orlando after using Islamophobic terms.
However, this time, around he will not be back on Twitter. He defended himself in a message that read:
"Did I say barely literate? That seems uncharacteristically generous of me. Barely literate' is certainly a more defensible claim than Twitter's baseless and dishonest characterization of me as some kind of harassment architect."
He went to say:
"My crime here was not liking her movie and having the wrong politics, to be clear. The tweets are a distraction."
Many of his 300,000 Twitter followers are using the hashtag #FreeMilo, to ask Twitter to lift the suspension of the account, in the name of "freedom of expression and freedom of speech."
Conversations