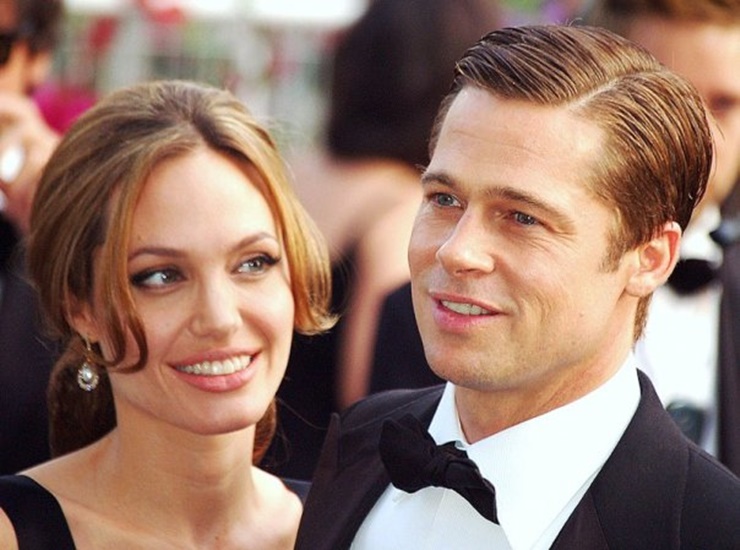 Angelina Jolie and Brad Pitt's latest divorce rumors are spreading like wildfire. On Monday, several media outlets reported that the power couple was heading to divorce court, but might have taken several measures to stay together.
According to the reports, Mr. Pitt is the culprit, who was caught cheating numerous times, allegedly, of course. Mrs. Jolie apparently had enough and was ready to leave her husband of two years because he was allegedly getting too close to co-star Marion Cotillard as they work on their new movie.
It was also being speculated that Pitt and Jolie were going through some tough times due to their grueling and hectic work schedules. However, for the sake of their children, the duo has found a way to save their romance. A source said:
"After months of increasing tensions led Brad and Angelina to grow so distant that they were headed for divorce, the couple of 11 years has now put the brakes on their impending split and breathed new life into their two year marriage. This was a couple that was on the brink of divorce just a few weeks ago. But over the course of the week surrounding the Fourth of July, Brad and Angie fell back in love."
The spy shared:
"Quality time with the kids helps Brad Pitt and Angelina Jolie save their marriage."
The insider went on to add:
"Even though Brad and Angelina have come to a place of great understanding, they still have a long way to go to overcome their many problems. They've taken a very positive step toward a future together and making their marriage better, but there's still a lot to work through."
Several other websites have debunked the rumors and a series of pictures of Jolie and Pitt kissing while taking Shiloh on a Jamba Juice outing will make you wonder if they are really having marital issues.
#PICS #EXCLUSIVE via @PerezHilton ! #BradPitt & #AngelinaJolie getting #cozy #gallery https://t.co/PuPRBmYvnv #celeb pic.twitter.com/s8epySXROI

— THE CURE (@THE_CURE_4_U) July 19, 2016
Brad Pitt and Angelina Jolie's wedding appreciation tweet pic.twitter.com/ZljrFU2DGw

— ❝sophia❞ (@zarryspectre) July 25, 2016
Conversations