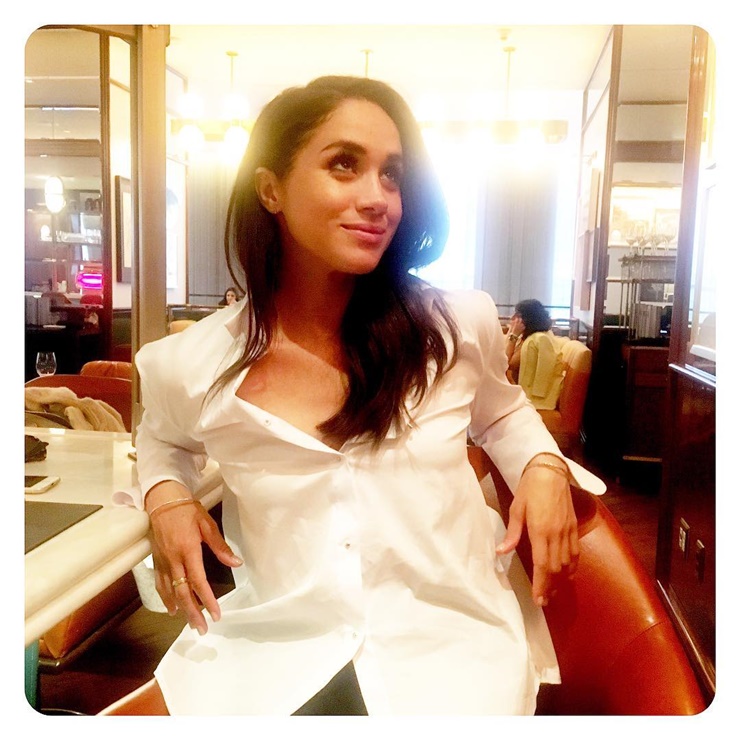 Prince Harry and his new girlfriend, Meghan Markle, are moving fast, according to sources close to the royal heir. However, many are fuming over the fact that he is dating a black American star.
The actress, who is busy filming her hit show Suits and promoting her brand new clothing line, made time for Prince Harry's lavish birthday party.
Miss Markle flew from Canada to the royal Balmoral estate in Scotland where she was introduced to her maybe soon-to-be father-in-law, Prince Charles.
One person, who attended Harry's 32nd birthday bash, said that Markle and Prince Charles got along very well. The meeting with Charles went so well that many predict that Prince William and Duchess Kate will meet her next. A source said:
"Not meeting William and Kate yet has simply been about not being in the same place at the same time. They will see each other soon."
The lovers spent two days together where they enjoyed long walks and even went to Aberdeenshire for grouse shooting. An insider shared:
"I'd call the visit a coming-out party. It would have been the first time some of his close friends got to meet her."
It is being reported that Markle, 35, the founder of a lifestyle brand, The Tig, has already talked to many of Harry's friends. She even mingled with Harry's cousin, Princess Eugenie, and partner, Jack Brooksbank. The source added:
"It's been important for Harry to introduce Meghan to the people he cares about."
A pal of the couple said they met over the summer and bonded over their passion for humanitarian works. The friend explained:
"She is very interested in charity work. She's an ambassador for a number of charities. She's been to Africa on humanitarian projects, in the same way as he has."
Prince Harry's new girlfriend is sparking a lot of talk on social media.
Conversations