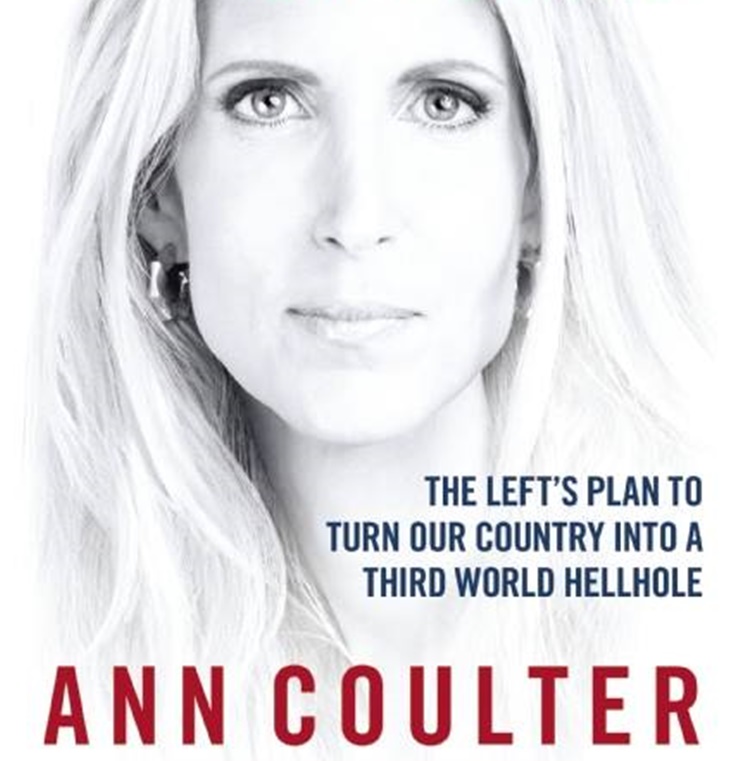 With one epic tweet, Ann Coulter has found a way to make headlines on Election Day and inadvertently became the butt of the joke.
While watching the results of early voting in states like Nevada, Florida, and Arizona, Miss Coulter had a thought and shared it on social media. The conservative commentator, who is a Donald Trump backer and has even written about him, took to Twitter where she said that if only people with four American grandparents were allowed to vote, the Republican would win. She wrote:
If only people with at least 4 grandparents born in America were voting, Trump would win in a 50-state landslide.

— Ann Coulter (@AnnCoulter) November 8, 2016
The only problem with that idea is that if it is applied, Trump himself would not be allowed to vote. Both of Trump's paternal grandparents were Germans, and his maternal grandparents were Scottish.
None of Trump's children would have access to a voting booth. The mothers of Trump's children – Ivana Trump and Melania Trump – are Eastern Europeans. If Coulter had her way President Obama would not be a voter because two of his grandparents were Americans and the other two were Kenyans. Twitter is having a field day with Coulter.
It's worth noting Ann Coulter said Barack Obama's Presidency would be "The End of America" too. Instead we just got Bush's mess cleaned up.

— Ely (One More Day) (@therealezway) November 8, 2016
Love waking up to Ann Coulter dreaming about if I couldn't vote! Little election things

— gracie (@gthreepio) November 8, 2016
BREAKING: Ann Coulter said something calculatedly offensive to get her name into the news cycle.

— Grant (@NotSoNiceville) November 8, 2016
Apparently Ann Coulter finds no irony in fact that Trump is the son and grandson of immigrants. https://t.co/xNgV36KDMM

— Kerry Mackin (@kerrymackin) November 8, 2016
Conversations